What is the XtrixTV IPTV Partner Affiliate Program?
Once a link or banner is placed on your site (it can be a website, blog, forum, social media page, direct email, Facebook, Twitter, whatsApp, Youtube or any other online channel), you can start earning already. If visitors of your site click through to XtrixTV IPTV website and make a purchase,you will receive a comission for this.
1.All you need to do is sign up to become an affiliate, and set your affiliate link to this site via a text or an Image banner. When a person clicks on the link from your site, and purchases a subscription at this website, you earn whopping 5% of the sale.
2.If you signed and bought subscription code already, then no need to registered again. You can get your affiliates link directly from your dashboard.
XtrixTV IPTV Partner affiliate program helps you make money while you are asleep. You can also do that by spreading words or mouth and making the XtrixTV IPTV more popular than ever!
Earn 5% comission from each sale!!! The average sale amount from a single purchase is USD19.99 to USD199.99 and can range between USD1.99 to USD19.99 depending on the subscription code that the buyer chooses. On average, you can expect to make about USD6.00 to USD60.00 per sale. Yay!
Sign Up Completely Free
Click on THIS LINK to generate your Affiliate request form in less than 5 minutes.
(if you are already registered, no need to registered again.)
Promote your Affiliate Link
Join the affiliate program and place the Promotional affiliate links where and whom you want to.
Make money while you sleep!
Make money while you sleep!
Enjoy generating revenue and making money while you sleep as a XtrixTV IPTV Partner affiliate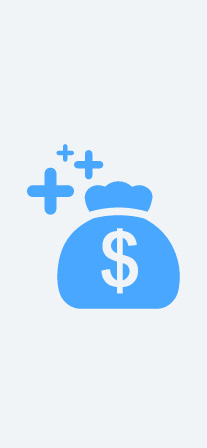 You can just share our IPTV to your friends by mouth or email or whatsapp or facebook or youtube ect. Just a little effort post it on your website, you could be making a stable, passive monthly income promoting our products. Below is a brief calculation to show you how much you can be making by recommending our products.

Why choose XtrixTV IPTV Partner Affiliates?