XtrixTV Plus allows you to access your Premium IPTV subscription in Europe and globally With high quality and stability. and enjoy over 200 important live catch-up channels you can enjoy on IPTV With Catch Up 2022.
XtrixTV IPTV With Catch Up 2022
XtrixTV offers live channels from the UK, Australia, and European countries 1300+. and 200+ have valuable sports channels for catch-up playback. After visiting these channels, you can almost watch live (PPV/WWE pay-per-view events), TV movie variety, etc…
XtrixTV Plus offers a 7-day catch-up service, which is a great catch-up service for sports fans who no longer need to get up in the middle of the night
.
You can think of IPTV With Catch Up as a digital video recorder, which means that if you come across your favorite channel. you can not only go back to any time in the past seven days. You can also record your favorite program
PVR
and save it in the cloud. This is definitely a premium feature for sports fans.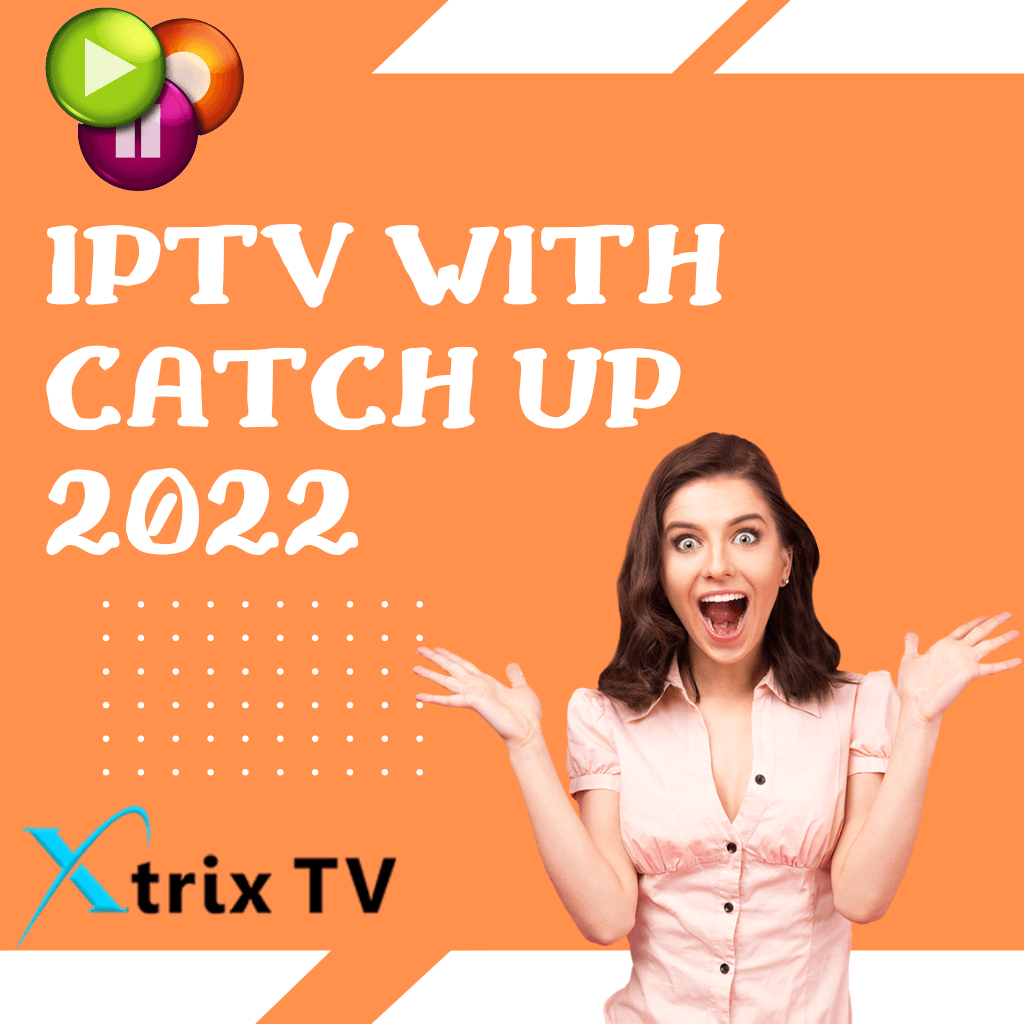 Premium IPTV Advanced features

Continuous Updates
We are constantly monitoring lines to fix problems and add new channels and VODs to the list.

Dedicated Android App
Dedicated Android App We offer a dedicated Android-based app that allows you to use our IPTV subscriptions on your Android device, Firestick.

Excellent Customer Service
We support live chat as well as email contact, so please feel free to contact us if you have any questions or seek help.

Fast and stable servers
We update our servers frequently to ensure that you never experience freezing issues.
Catch Up & subscription plan
By subscribing to the Premium IPTV Plus package, you can enjoy IPTV With Catch Up 2022. Watch your favorite sports channel.
One Connection
√ FAV&EPG
√ 3Days Free Trial
√ 1300+ Channels
√ 3000+ VOD
√ 7Days Catch-up
√ PVR Function
√ VOD with wonderful sports events
One Connection
√ FAV&EPG
√ 3Days Free Trial
√ 1300+ Channels
√ 3000+ VOD
√ 7Days Catch-up
√ PVR Function
√ VOD with wonderful sports events
One Connection
√ FAV&EPG
√ 3Days Free Trial
√ 1300+ Channels
√ 3000+ VOD
√ 7Days Catch-up
√ PVR Function
√ VOD with wonderful sports events
One Connection
√ FAV&EPG
√ 3Days Free Trial
√ 1300+ Channels
√ 3000+ VOD
√ 7Days Catch-up
√ PVR Function
√ VOD with wonderful sports events
Setting the IPTV service for the catch-up function 3