Are you ready to elevate your TV viewing experience with IPTV on your Zgemma receiver? With an IPTV subscription and a few simple steps, you can unlock a world of entertainment right at your fingertips. In this comprehensive guide, we will walk you through the process of setting up IPTV on your Zgemma device, ensuring you have access to a wide range of channels, on-demand content, and exciting features. Let's dive in and discover how to make the most of IPTV on your Zgemma receiver.
If you're looking for the Best IPTV Providers for Zgemma Devices. Then you can quickly find out through this article. Now let's dive!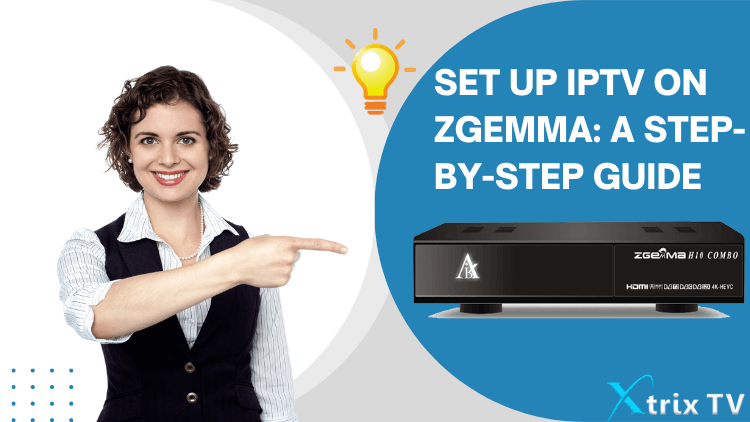 What is IPTV? Is IPTV legal?
IPTV, which stands for Internet Protocol Television, is a digital broadcasting protocol that delivers TV programs and video content over IP networks. It allows users to stream media content via the internet instead of traditional TV formats. Now, let's address the commonly asked question: Is IPTV legal?
The legality of IPTV can vary based on specific circumstances and the content being accessed. The technology itself is not inherently illegal as it simply facilitates the delivery of video content over the internet. However, the legality of IPTV services often depends on the licensing and distribution rights of the content being streamed.
Authorized and licensed IPTV services offer legitimate content, obtaining the necessary rights from copyright holders. These services operate within the legal framework and provide access to a wide range of TV channels and on-demand content through proper agreements.
On the other hand, there are illegal IPTV services that offer unauthorized or pirated content, streaming copyrighted material without the necessary permissions. Engaging in or supporting such services can lead to legal consequences as they infringe upon the rights of copyright holders.
To ensure compliance with copyright laws and support content creators, it is important for users to be aware of the sources and legality of the IPTV services they choose to use. Opting for legitimate and licensed IPTV services is recommended to avoid potential legal issues associated with unauthorized content streaming.
What is Zgemma?
Zgemma is a brand of digital satellite and cable TV receivers. It offers a range of set-top boxes and receivers that are designed to receive and decode satellite and cable TV signals, providing users with access to a variety of channels and content. Zgemma devices are known for their advanced features, user-friendly interfaces, and compatibility with different broadcasting standards. They are popular among enthusiasts and users who want to customize their TV viewing experience, as they often support additional functionalities such as IPTV, multimedia playback, and network streaming capabilities. Zgemma receivers are widely used in various countries to enhance the television-watching experience and offer flexibility in accessing different types of content.
Zgemma Box Key Specs
Zgemma box specifications can vary depending on the specific model and version. However, here are some key features and specifications commonly found in Zgemma set-top boxes:
Processor: Zgemma boxes typically feature powerful processors to handle various tasks efficiently. They may use processors from brands like Broadcom or Hisilicon.
Operating System: Zgemma devices often run on Linux-based operating systems, such as OpenATV, OpenPLi, or OpenVIX. These operating systems provide a stable and customizable platform for satellite TV reception.
Tuners: Zgemma receivers come with multiple tuners to support different satellite TV standards. They can include DVB-S/S2 tuners for satellite reception, DVB-C tuners for cable TV, and DVB-T/T2 tuners for terrestrial (antenna) TV reception.
Video Resolution: Zgemma boxes support high-definition (HD) video resolutions, including 1080p Full HD and even 4K Ultra HD resolutions, depending on the model. This allows for a crisp and detailed viewing experience.
Storage and Memory: Zgemma devices typically offer various storage options, including internal hard drives or the ability to connect external USB storage devices for recording and multimedia playback. The amount of storage can vary depending on the specific model. Similarly, the amount of RAM (memory) also varies, but it's usually sufficient for smooth operation.
Connectivity: Zgemma set-top boxes provide various connectivity options, such as Ethernet ports for wired network connections and built-in Wi-Fi for wireless connectivity. They may also feature USB ports, HDMI outputs, AV outputs, and SPDIF for audio connections.
Additional Features: Zgemma devices often come with additional features like Electronic Program Guide (EPG) for TV listings, multimedia playback capabilities for various file formats, support for plugins and third-party software, and access to streaming services or IPTV.
It's important to note that the specific specifications may differ among different Zgemma models and versions. It's recommended to refer to the official Zgemma website or product documentation for the most accurate and up-to-date information on a particular model.
Types of Zgemma Devices
Zgemma H11S 4K UHD
Zgemma H10 series
Zgemma i55 Plus
Zgemma i55
Zgemma H9 series
Zgemma H4 series
Zgemma H6 series
Zgemma H7 series
Zgemma H2 series
Zgemma Star series
Zgemma S2 series
What are the models of Zgemma?
Please note that the table below showcases these device types and models:
| Device Type | Model |
| --- | --- |
| Satellite Receivers | Zgemma H9.2H |
| | Zgemma H9.2S |
| | Zgemma H9.2H SE |
| Cable Receivers | Zgemma H7C |
| | Zgemma H7S |
| | Zgemma H7S 4K |
| Terrestrial Receivers | Zgemma H5.2TC |
| | Zgemma H5.2S |
| Combo Receivers | Zgemma H9 Combo |
| | Zgemma H10 Combo |
| | Zgemma H11 Combo |
| IPTV and Streaming | Zgemma i55 Plus |
| | Zgemma i55 4K |
How to Setup IPTV on Zgemma?
1. Connect and power your Zgemma device, ensuring it is connected to your TV.
2. Press the Menu button on your remote to access the main menu.
3. Select Plugins from the menu to open the Plugin Browser.
4. Use the Green button on your remote to download plugins.

5. Wait for the plugin information to load and display.
6. Scroll down to find Epgimport (1.0 + git134) under Downloadable Plugins.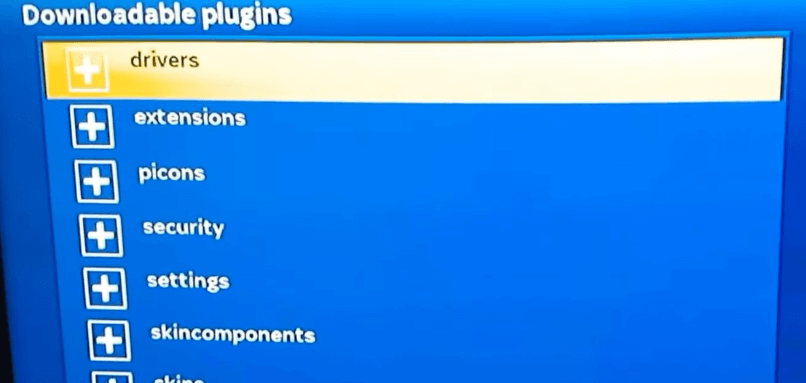 7. Confirm the download by selecting Yes when prompted.
8. Allow some time for the download process to complete.
9. Once the plugin is downloaded, return to the Plugin Browser, where you will find EPG-Importer.
10. Restart your Zgemma device and make note of its IP address (Main Menu >> Information >> Network >> IP).
11. On your PC, install the Putty application.
12. Launch Putty and enter the IP address in the designated tab.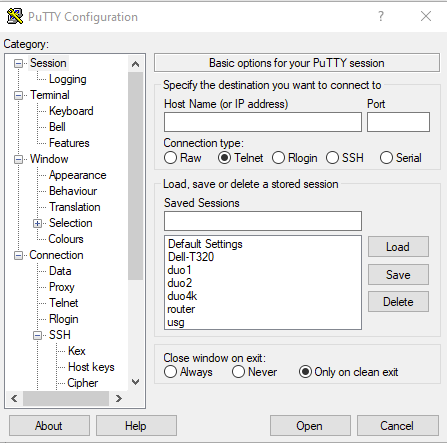 13. Select Telnet as the connection type.
14. Click Open to initiate the Putty Terminal.
15. In the terminal, enter the login "root" for the zgemmah2s device and press Enter.
16. Once logged in as root, enter the script provided by your IPTV provider and press Enter.
17. The script will be added to the IPTV based on the provided IP address.
18. Allow time for the download of Root-Hosting Bouquet, VOD Bouquet, Live TV Bouquet, and other bouquets.
19. When the download is complete, you will see a message stating "Your box will now reboot."
20. Your Zgemma box will reboot, and the Putty terminal will close on your PC.
21. Once the reboot is finished, you will have access to the content from your IPTV service provider.
22. You can now start streaming IPTV videos on your Zgemma device.
23. You can use both the Xstream codes API and M3U URL to stream the IPTV content on Zgemma.
Related:
Zgemma Box is a type of digital satellite TV receiver primarily used for receiving and decoding satellite TV signals. It utilizes the Enigma2 operating system, which is specifically designed for satellite TV receivers and is not based on the Android platform. Therefore, it is not compatible with XtrixTV. However, if you have an Android device or other Android boxes like Amazon Fire Stick, you can easily subscribe to it.
I recommend using amazon firestick to meet your IPTV needs, and here you can learn about Firestick Not Working and Clear Cache on Firestick. For your safety when watching live channels, sports, Boxing Streams, and pay-per-view. I recommend you choose the Best VPN For IPTV to suit your needs. It will allow you to encrypt your Internet connection when you try third-party apps to download and install add-ons. ensuring your security and privacy.
But, if you want to watch your favorite live shows and events with more stability and almost no buffering. Then I recommend using the XtrixTV IPTV service. which provides a custom stand-alone APK download application. All your needs are met without the need for third-party applications. The biggest feature is stability and reliability. Offer 1300+ live channels from the UK, Australia, Ireland, and other European countries. Premium features such as IPTV Catch UP(Catch UP TV), IPTV Record, EPG, FAV… 3-day IPTV Free Test is available.
Best IPTV Providers for Zgemma Device
Below I will introduce you to some of the Best IPTV Providers for Zgemma Devices.
OTV IPTV
Family4K IPTV
IPTV Trends
Tribe IPTV
Best IPTV Providers for Zgemma Device List
Below I will introduce you to a few details about the Best IPTV Providers for Zgemma Device List.
OTV IPTV
Discover unparalleled entertainment with OTV IPTV, the leading provider in the world of Reddit IPTV. Gain access to an extensive selection of over 10,000 live channels, 45,000 movies, and 5,000 series, ensuring there's always something to suit your taste. Dive into a world of non-stop amusement by trying our service free for 24 hours. Whether you're a sports fanatic, a film aficionado, or a TV series addict, OTV IPTV caters to your preferences with a diverse range of captivating content. Elevate your entertainment experience to new heights with OTV IPTV and embark on a limitless journey filled with excitement and endless possibilities.
Family4K IPTV
Family4K IPTV is a premium IPTV service that has received more and more love from IPTV users in recent years. First, it offers a 24-hour IPTV test for new subscribers, plus a 7-day paid test.
For $19 a month, it offers FHD and 4K channel streaming, allowing you to watch over 9000 live channels, various movies and TV shows, and live sports, compatible with all devices. You don't need to pick and choose. Family4K IPTV also has a separate APK for Android devices, containing powerful features.
IPTV Trends
IPTV Trends is a reliable IPTV service with 19,000 television channels. You can enjoy movies, news, sports, and other entertainment content on this IPTV provider. It offers an uninterrupted streaming experience to its subscribers. IPTV Trends maintains a server uptime of 99.9%, ensuring users do not encounter buffering or freezing issues on this platform.
Tribe IPTV
Tribe IPTV is a new brand in the IPTV industry that many people may not have heard of, but it has completely replaced the old brand Bestbuyiptv. Tribe IPTV provides users with a wide range of live TV channels and a rich collection of VOD movies and series, suitable for audiences of all tastes. It is compatible with all devices and IPTV players, offers login options through Xtream Codes or M3U URL, and provides a 24-hour free trial. It also has a fully automated activation system that allows you to enjoy live TV and sports events instantly.
Setup IPTV on Zegmma Video
Check out the video below. About how to Setup IPTV on Zegmma.
FAQ
Which IPTV is best for Zgemma?
There are several IPTV providers that are compatible with Zgemma boxes, and the best one for you may depend on your specific preferences and requirements. Here are a few popular IPTV providers that are commonly used with Zgemma boxes:
1. IPTV Smarters: IPTV Smarters is a versatile IPTV application that is compatible with Zgemma boxes. It offers a user-friendly interface, anda wide range of channels, and supports various features like EPG, catch-up TV, and VOD (video-on-demand) content.
2. Xtream Editor: Xtream Editor is an IPTV management tool that allows users to customize and organize their IPTV channel lists. It is compatible with Zgemma boxes and provides advanced features for managing and editing IPTV playlists.
3. XC Plugin: XC Plugin is a popular plugin for Zgemma boxes that supports IPTV streaming. It integrates with Xtream Codes, allowing users to easily access their IPTV subscriptions and stream live TV channels.
4. OpenATV IPTV Player: OpenATV is a well-known firmware for Zgemma boxes, and it has its own IPTV player built-in. This player supports various IPTV services and provides a straightforward interface for streaming IPTV channels.
It's important to note that the availability and performance of IPTV services may vary, so it's recommended to do some research, read user reviews, and consider trial options before committing to a specific IPTV provider for your Zgemma box.
What does a Zgemma box do?
A Zgemma box is a digital satellite TV receiver that is designed to receive and decode satellite TV signals. It allows users to access and watch various satellite TV channels and programs. The Zgemma box typically connects to a satellite dish to receive the satellite signals, and it uses a user-friendly interface to navigate through the available channels and content. Users can also record their favorite shows and access additional features such as electronic program guides (EPGs) and multimedia playback. Overall, a Zgemma box enhances the TV viewing experience by providing access to a wide range of satellite TV channels and features.
How do Zgemma boxes work?
Zgemma boxes work by receiving satellite TV signals through a connected satellite dish. They decode the signals and display the content on a TV screen. Users can navigate channels and select their desired content using a remote control or on-screen menu. The boxes also offer features like recording and multimedia playback. Overall, Zgemma boxes provide a user-friendly way to access and enjoy satellite TV programming.
How to Put Parental Controls on Zgemma – Safes?
To put parental controls on a Zgemma box and ensure safe viewing, you can follow these general steps:
1. Access the Settings Menu: On your Zgemma box, navigate to the settings menu. This can usually be done by pressing the "Menu" or "Settings" button on your remote control.
2. Locate Parental Controls: Look for an option related to parental controls or restrictions in the settings menu. It may be labeled as "Parental Controls," "Child Lock," or something similar. Select that option to proceed.
3. Set a PIN: You will be prompted to set a PIN or password for the parental controls. Choose a unique PIN that you can remember, but that others cannot easily guess. Confirm the PIN when prompted.
4. Adjust Content Restrictions: Within the parental controls settings, you should find options to restrict specific types of content based on age ratings, categories, or channels. Customize these settings according to your preferences and the age appropriateness of the viewers.
5. Save and Activate: Once you have adjusted the parental control settings to your satisfaction, save the changes and activate the parental controls. This will ensure that the restrictions you set will be enforced when accessing content on the Zgemma box.
6. Test and Verify: To ensure that the parental controls are functioning correctly, try accessing content that should be restricted based on your settings. The system should prompt for the PIN or prevent access if the content is restricted.
Remember to keep your PIN confidential and ensure that it is not easily accessible to children or others who should not have access to the parental control settings.
What is the Zgemma H9s satellite?
The Zgemma H9s is a specific model of digital satellite TV receiver manufactured by Zgemma. It is designed to receive and decode satellite TV signals, allowing users to access and watch various satellite TV channels and programs. The Zgemma H9s supports high-definition (HD) content and is equipped with features such as multimedia playback, recording capabilities, and an electronic program guide (EPG). It typically connects to a satellite dish to receive the satellite signals and provides a user-friendly interface for navigating through channels and accessing additional features. The Zgemma H9s is known for its compact design and reliable performance, making it a popular choice for satellite TV enthusiasts.
Conclusion
Congratulations! You have successfully set up IPTV on your Zgemma receiver. By following this step-by-step guide, you now have access to a vast array of channels, movies, TV series, and more, all delivered through the convenience of IPTV. Take a moment to explore the extensive content library, customize your channel lineup, and make the most of the interactive features available. With IPTV on your Zgemma receiver, you can enjoy a personalized and immersive TV experience that meets your entertainment needs. Sit back, relax, and enjoy the incredible world of IPTV on your Zgemma device!
If you're tired of dealing with IPTV buffering issues and prefer using a dedicated app on your device to seamlessly stream your favorite shows, then XtrixTV IPTV is the solution for you. With XtrixTV IPTV, you can bid farewell to buffering problems and enjoy uninterrupted viewing. Additionally, XtrixTV offers a useful feature to check if your ISP is blocking IPTV, allowing you to troubleshoot any potential issues and ensure smooth streaming. Experience the convenience and reliability of XtrixTV IPTV as it resolves various problems, providing you with a hassle-free entertainment experience.