Are you looking to enhance your entertainment experience with an IPTV subscription? Xtream Codes IPTV, powered by the Xtream Codes API, offers a versatile and user-friendly platform for organizing and accessing live TV channels, video-on-demand content, and more. In this guide, we will walk you through the steps to efficiently use Xtream Codes IPTV on your device, so you can make the most of your IPTV subscription and enjoy a wide range of content at your fingertips.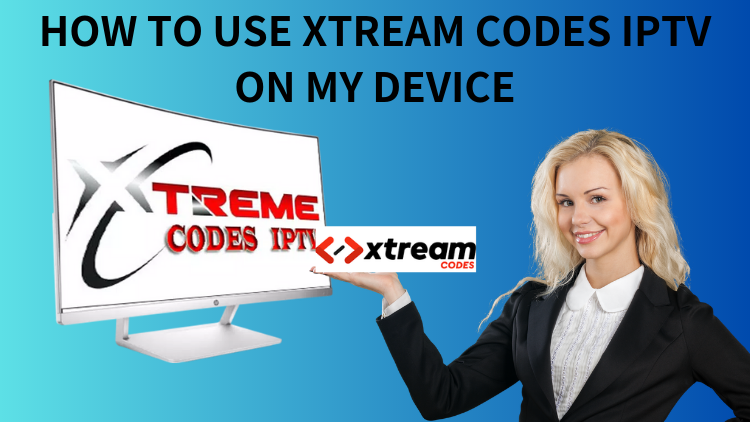 What is Xtream Codes IPTV?
Xtream Codes IPTV used to be a widely utilized software platform in the IPTV (Internet Protocol Television) industry. Its main purpose was to offer IPTV service providers a centralized management system, enabling them to efficiently organize and deliver live television channels, video-on-demand content, and other related services to their subscribers.
The platform came with a range of features and functionalities to facilitate IPTV service management. Among these was the ability for service providers to create and manage user accounts, allocate channel packages, monitor subscriber activity, and handle billing and payment processes. Subscribers were also provided with an intuitive interface to access and navigate the available content on their devices.
However, it's crucial to mention that in September 2019, Xtream Codes faced legal challenges related to allegations of enabling copyright infringement. Consequently, the platform was forced to shut down by law enforcement agencies, leading to disruptions for many IPTV service providers relying on Xtream Codes. Since then, alternative software solutions and platforms have emerged to fill the void left by Xtream Codes.
In 2022, Xtream Codes made a comeback under new management. It is worth acknowledging that the platform is praised for its user-friendly setup and installation process on various devices. Aside from the M3U link, Xtream Codes remains one of the most commonly used methods for IPTV login. Through the Xtream Codes API, users can access and stream content from compatible IPTV providers, and the platform is compatible with Android, iOS Smartphones, Windows, Mac, LG, Samsung, Apple, Firestick, and various other streaming devices.
If you're interested in learning more about Xtream Codes, its details, and further information, you can check out the video provided below.
Xtream Codes – Details & Information
Xtream Codes is a popular software platform in the IPTV industry, as well as an IPTV panel. Make it easy for cord-cutters to pair IPTV subscriptions with them. Designed to provide IPTV service management solutions for service providers
But because we can't verify that the live service is licensed to provide legitimate content. So, here I will recommend you use a combination of the best VPN and Xtream Codes in protecting your relevant information.
Before it was shut down in 2019, there were several codes online that worked well on most streaming devices.
While they may work again in the future, the code list includes the following:
Server URL: http://flix12.site:8080
User name: Emir_Klico99
Password: jn4uyij6v
Server URL: http ://flix12.site:8080
User name: q5hg2dmva
Password: r5jw5d32am
The server URL: http://one.d4k4u.com:8080
User name: XXccqsdazeqsdaze
Password: rGMSeAaH
Server URL: http://iptv.nador-sat.com:
9300 Username: ssps123
Password: nwUxLew9J2
Server address: http://191.243.149.178
:25461 User name: ASMTV
Password: ASMTV
Server URL: http://dreamsat-iptv.top:8080
User name: SADFFGGSQFDQSDF
Password: rGMSeAaH
Server website: http://dlxfree.spdns.eu:
21917 User name: dlxfree.spdns.eu
Password: 673796702510639
Because real-time access to services on your device via Xtream Codes may not be that reliable. So, you should choose a legal IPTV to meet your needs.
If you would like to learn more about Xtream Codes – Details & Information. Then check out the video below.
How Xtream Codes API Differs from M3U URL
The Xtream Codes API is very different from the M3U file or URL, and the Xtream Codes API is a suitable registration method for accessing IPTV. M3U is a file format that is often used to create playlists of multimedia files. It's not that safe, and you can get a quick look at them by comparing them in the table below.
| | Xtream Codes API | M3U URL |
| --- | --- | --- |
| Purpose | Interface for IPTV service providers to manage their IPTV systems | URL pointing to an M3U playlist file containing channel and content information |
| Functionality | Allows management of subscribers, channels, content, billing, etc. | Provides a list of available channels and their associated media streams |
| Integration | Integrated with the Xtream Codes platform | Used by IPTV players or applications for content retrieval |
| User Interaction | Primarily used by IPTV service providers for system administration | Used by viewers to access and stream IPTV content |
| Legal Issues | Xtream Codes faced legal issues in 2019, But in 2022 it was relaunched by a new operator. | M3U URLs are a common method used in the IPTV industry |
| Availability | The M3U link is available to anyone from anywhere and delivers IPTV services on the device. | Widely used and supported in the IPTV ecosystem |
| Login mode | Just remember the login username and password provided by the IPTV service provider. | You must save the M3U list link address and enter the address link every time you log in. |
| privacy | Xtream Codes ensure privacy by allowing third parties to access your IPTV only if you share it. | he M3U link is available to anyone from anywhere and delivers IPTV services on the device. |
| EPG | EPG guidelines are available most of the time. | It depends on which IPTV service provider you choose. |
| Show film distinction. | It automatically separates TV video from VOD. | Compares stream extension to differentiate TV channels and movies. |
| IPTV playlist | If your IPTV playlist is changed by the service provider, it will be updated automatically. | Change the ITPV link address, and the previously existing M3U link will become invalid and unusable. |
Is Xtream Codes IPTV Legal & Safe?
Xtream Code IPTV itself is not inherently illegal. However, in 2019, the platform faced legal action over allegations of facilitating copyright infringement. Xtream Codes was accused of enabling the unauthorized distribution of copyrighted content through IPTV services. As a result, the platform was shut down, and those involved faced legal consequences. Nevertheless, since 2022, the code has been revived and is gaining popularity rapidly. The Xtream Codes API is considered highly secure, with a 99% immunity to geographic restrictions and hacking attempts.
However, it's essential to be aware of potential small risks when using the Xtream Codes API, specifically related to your Internet Service Provider (ISP). Some ISPs may monitor your data when you attempt to stream IPTV, potentially leading to restrictions or bandwidth limitations on your access to IPTV content. To ensure smooth usage, it is advisable to check if your ISP is blocking IPTV services.
To prevent ISP Blocking IPTV. I recommend that you use the best VPN when accessing IPTV using the Xtream Codes API to protect your privacy and security. Here I recommend using ExpressVPN or NordVPN.
Devices Supporting Xtream Codes API Access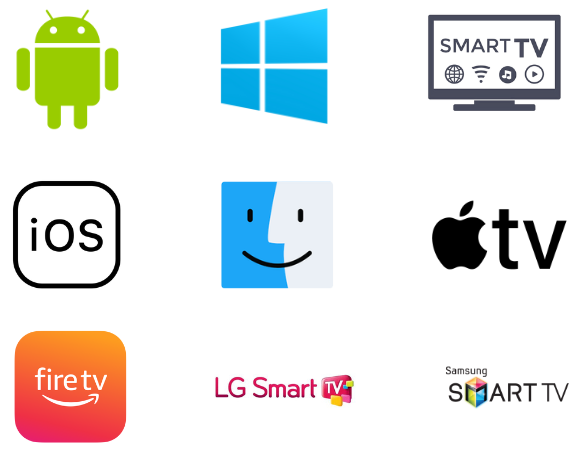 Android devices (smartphones, tablets)
iOS devices (iPhone, iPad)
Smart TVs
Set-top boxes (STBs)
Windows and Mac computers
Linux-based devices and Raspberry Pi
MAG devices (MAG boxes)
Enigma2-based receivers
Amazon Fire TV devices
Other IPTV-enabled devices and applications
Please note that the list may not include all possible devices but represents the commonly used ones.
Top IPTV Players Supporting Xtream Codes API
As mentioned above, we need a medium, an IPTV player, to access the Xtream Codes API. To stream your favorite content across your device. It is important to note that not all IPTV players are compatible with the Xtream Codes API. So, you need to choose an IPTV subscriber that is compatible with Xtream Codes API login. Below I will compile for you a few of the top IPTV players that support the Xtream Codes API.
Smarters Player Lite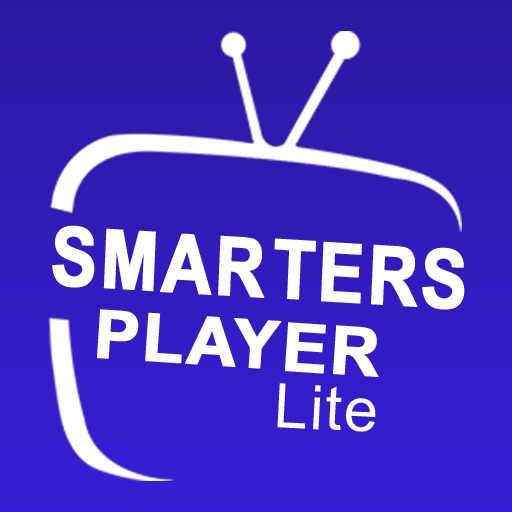 Smarters Player Lite is the lightweight version of IPTV Smarters Pro, offering all essential features without any restrictions. It is a reliable video streaming player that enables you to watch live TV and video-on-demand (VOD) content from IPTV services supporting M3U and Xtream Codes API. The player includes useful functionalities like parental control, picture-in-picture support, and VPN integration for enhanced privacy. Presently, IPTV Smarters Pro is not available, and even Smarters Player Lite has been removed from the Google Play Store. However, you can still obtain this IPTV player for free from the App Store for iOS devices or install its APK file on Android devices to access and enjoy its features. It's free.
TiviMate IPTV Player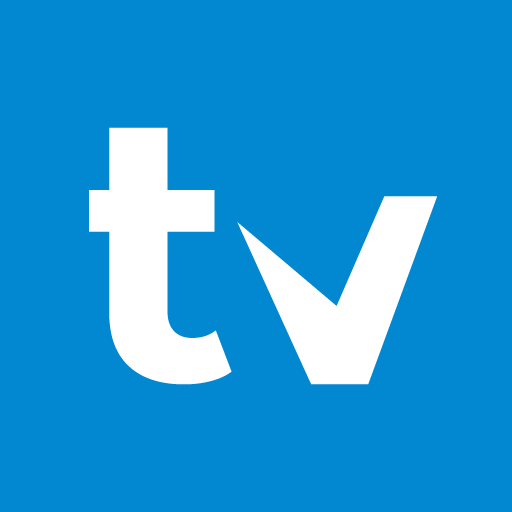 TiviMate IPTV Player is a top-tier IPTV player that provides excellent support for Xtream Codes API. It is specifically designed for larger screens, making it ideal for smart TVs and other devices. The player offers convenient features like a favorites list, a scheduled TV guide, and the ability to handle multiple playlists. With its catch-up feature, you can easily watch any missed programs from where you left off.
TiviMate IPTV Player also allows customization of its interface and includes a built-in electronic program guide (EPG) for seamless channel navigation. You can download TiviMate IPTV Player from the Play Store for Android devices and the App Store for iOS devices. It costs about $4.99.
GSE Smart IPTV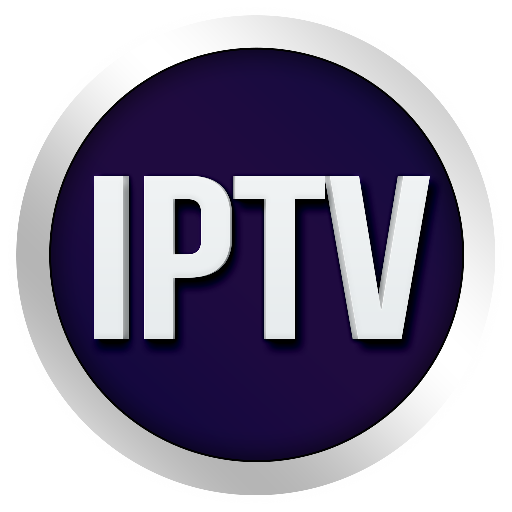 GSE Smart IPTV stands out as a leading IPTV player, offering a seamless and unrestricted streaming experience. It is highly favored by IPTV users due to its wide-ranging compatibility and extensive format support. GSE Smart IPTV can effortlessly handle IPTV playlists in various formats, including M3U, JSON, and notably, Xtream Codes API. With GSE Smart IPTV, you can import Electronic Program Guide (EPG) data and even play local files in offline mode. It is compatible with a diverse range of streaming devices and can be easily downloaded from both the Google Play Store and the App Store. It's free.
IPTV Streamer Player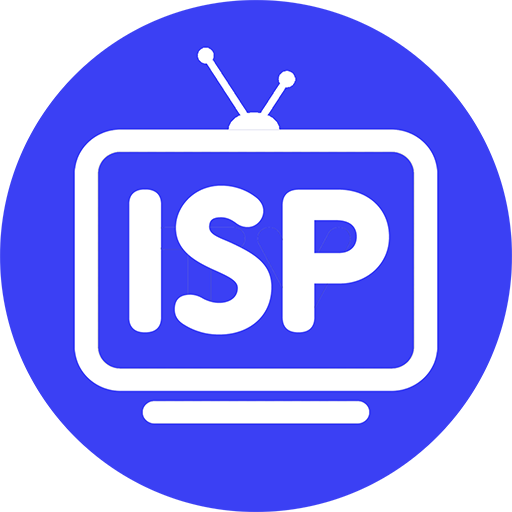 IPTV Streamer offers a fantastic user interface and comprehensive playlist management capabilities. The player excels in delivering high-resolution streaming, including HD and 4K, for IPTV channels and video-on-demand content. Additionally, it supports the playback of locally stored audio/video files on your streaming device. Despite being available for free, IPTV Streamer surpasses even paid IPTV players in terms of features. It includes built-in functionalities such as Chromecast support, an electronic program guide (EPG), a native player, parental control settings, and a catch-up facility. Furthermore, it allows seamless language switching on the go. It's free.
XCIPTV Player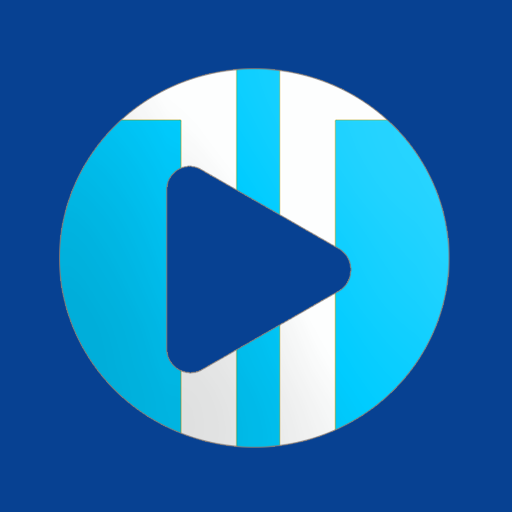 XCIPTV Player is a promising IPTV player that features two built-in media players. Both ExoPlayer and VLC Player are endorsed by XCIPTV, and the player supports both Xtream Codes API and M3U URLs. Its user-friendly interface allows for easy navigation, enabling flexible viewing of live events, video-on-demand content, and even browsing. You have the option to utilize cloud storage for backing up and restoring any IPTV playlists. XCIPTV Player can be directly downloaded from the respective application stores for Android and iOS devices. Additionally, 24/7 customer support is available to assist you during challenging times. It costs around $24 / month and $499 / lifetime.
VLC Media Player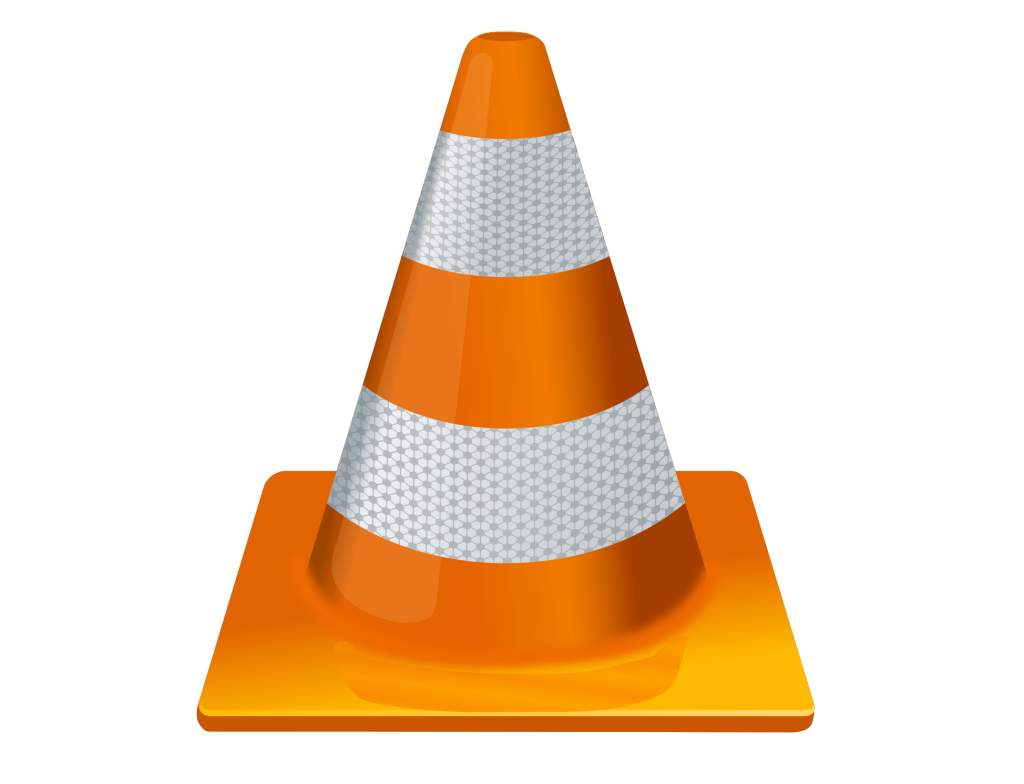 VLC media player is undoubtedly a household name and can be found on the streaming devices of countless individuals. Serving as a pioneer among media players for over two decades, VLC boasts a massive user base worldwide. As an open-source and cross-platform player, it excels in seamlessly streaming various audio and video file formats without the need for conversion. With recent updates, VLC now supports IPTV streaming, including playlists in all formats, such as Xtream Codes API. As you may be aware, the player offers features like subtitle support, multi-track audio playback, adjustable playback speed, and even the ability to render content via Chromecast. It's free.
In addition to the six IPTV players listed above, they support the Xtream Codes API. There are also IPTV players that support the Xtream Codes API.
Perfect Player IPTV
Kodi (with IPTV add-ons such as IPTV Simple Client or PVR IPTV Simple Client)
MyTVOnline (for Formuler devices)
OTT Navigator IPTV
Duplex IPTV
IPTV Extreme
ProgTV/ProgDVB (for Windows)
How to Use Xtream Codes IPTV on Different Streaming Devices
As I said, you can use the Xtream Codes API from any of the IPTV players I've listed above, and stream IPTV live channels and shows on the following compatible devices.
Android and iOS smartphones
Windows and Mac computers
Android, LG, Samsung, and Apple TV
Amazon fire stick
Note: Before you can do this, you need to choose a compatible device that supports Xtream Codes API login. as well as the best Premium IPTV service provider.
It is important to note that XtrixTV IPTV does not support the Xtream Codes API and third-party devices. It has a standalone APK app that is compatible with all Android devices and Amazon Firestick. If you are a UK IPTV sports fan, I recommend using this service. It is stable and unbuffered, offering a large number of sports channels and excellent functional services. The 7-day catch-up and PVR record are the most popular among sports fans.
How to Use Xtream Codes API on Android & iOS Smartphones
I'll take the GSE Smart IPTV as an example, using the Xtream Codes API to stream IPTV over your smartphone. The GSE Smart IPTV can be downloaded and installed on Google or the App Store. So you can install it by following these steps.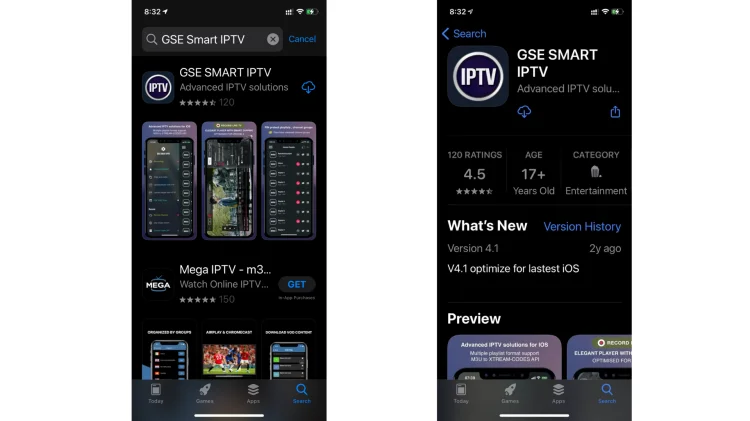 4. Install the application and launch it.
5. Access the left menu and click on "Xtream-Codes API."
6. Tap the "+" button located at the top of the screen.
7. Enter your Xtream Codes subscription details (server URL, username, password), and click on "Log in."
8. The added IPTV service should now appear in the list of available IPTV services.
9. Select the added IPTV service from the list, and the playlist will load.
10. Once the playlist is loaded, you can start watching your preferred live channels, VOD movies, and TV series.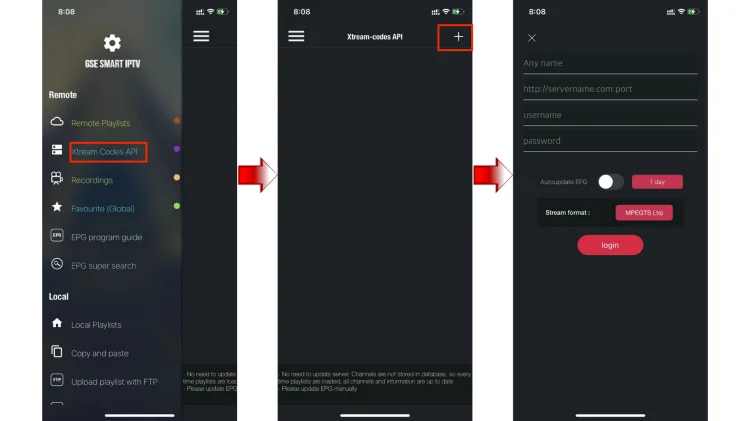 How to Access Xtream Codes API on Windows & Mac
I'll use VLC Media Player as an example to add the Xtream Codes API on Windows and Mac PCS. The app needs to be downloaded from the official website, so please follow the steps below.
1. Open the browser on the PC and navigate to the official website of VLC Media Player.
2. Complete the installation on the PC.
3. To use IPTV on VLC Media Player, you need to launch "Media" displayed at the top of the application. Click it.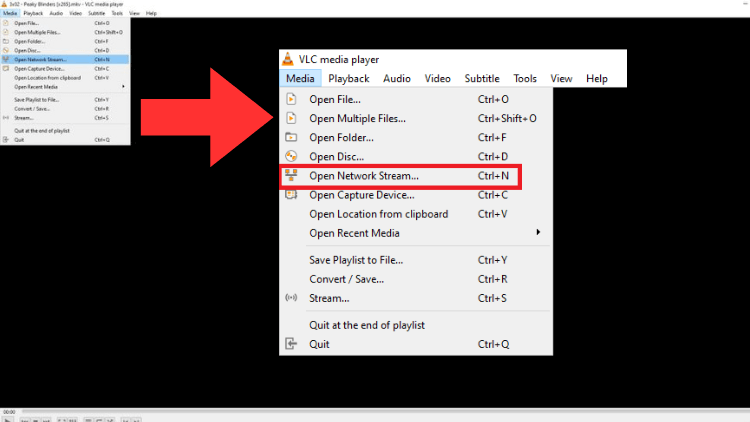 4. Click "Open Network Stream", then click "Network".
5. In the media dialog box, enter the URL of the server port.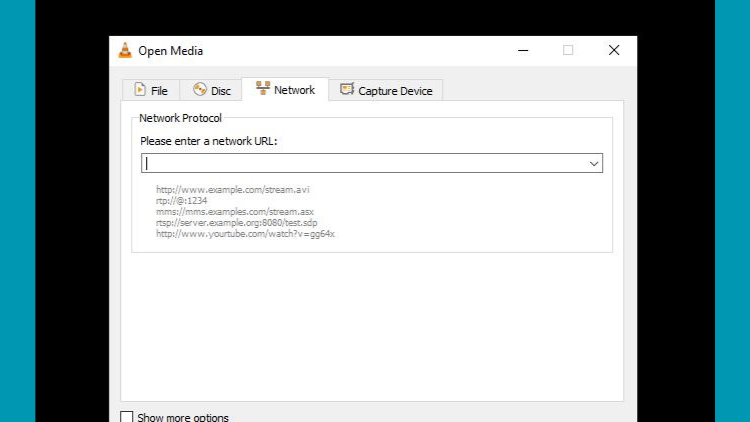 6. Click "Play". Now wait for the IPTV content to load.
7. After loading, select the content to play and view the favorite program content on the VLC media player.
How to Use Xtream Codes API on Android, LG, Samsung & Apple TV
If you want to use Xtream Codes IPTV for streaming on these smart TVs. Well, first you need to choose a reliable large-screen IPTV Player: Smarters Player Lite. The player needs to be downloaded and installed on the official website. Please review the installation steps below.
1. Turn on your smart TV and keep the network connected.
2. Depending on the brand of your smart TV, you will need to download and install Smarters Player Lite from the store provided for the TV below.

Google Play Store on Android TV
The LG Content Store on an LG smart TV
The Smart Hub app on a Samsung smart TV and
The App Store on Apple TV.
3. Search for Smarters Player Lite and download and install the app on your smart TV.
4. Start Smarters Player Lite and select Login with Xtream Codes API.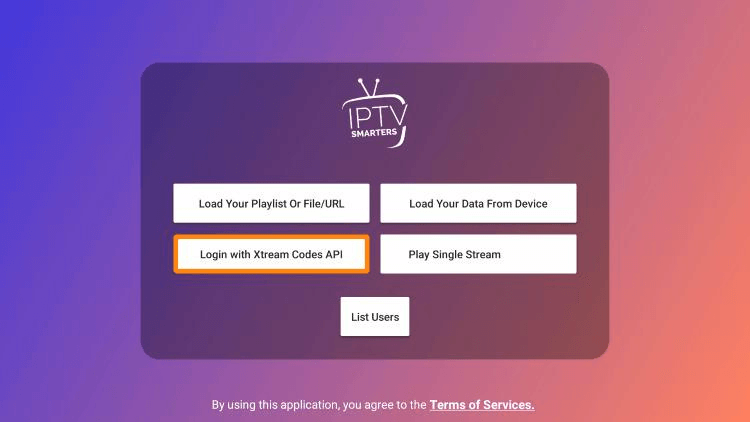 5. You will need to enter your IPTV provider playlist name, username, password, and port URL here.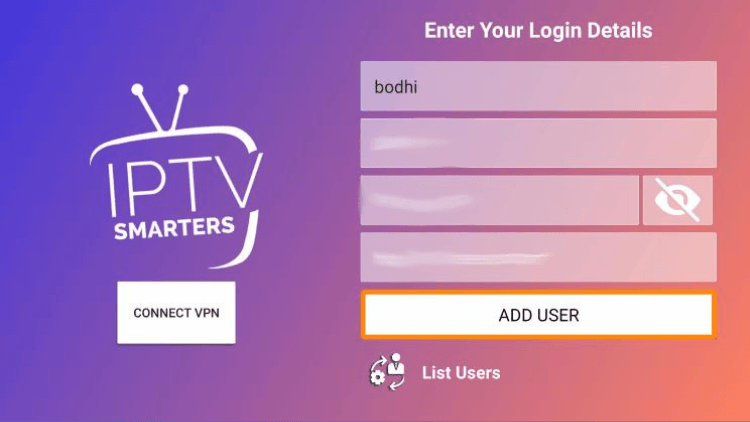 Note: The above login information needs to be obtained from your IPTV provider.
6. After filling in the login information, click "ADD USER".
7. Now you can check your favorite live channels on this big screen.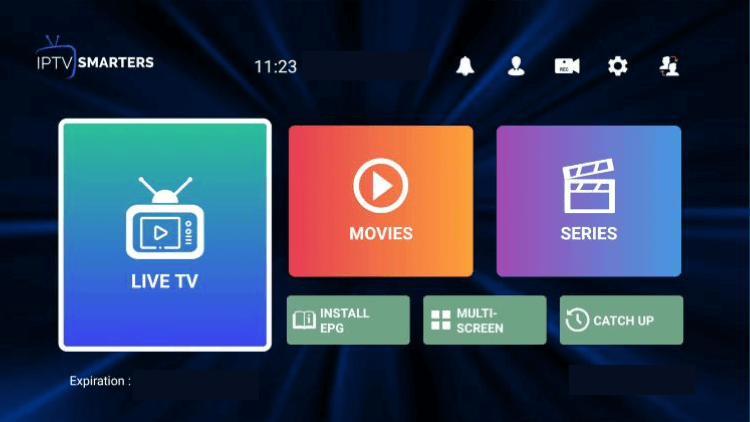 How to Access Xtream Codes IPTV on Firestick
To access the Xtream Codes API on Firestick, you first need to install the downloader on Firestick in order to complete the IPTV player download and installation. And turn on "Apps from Unknown Sources" in Settings.
1. Locate the search icon on the Home page.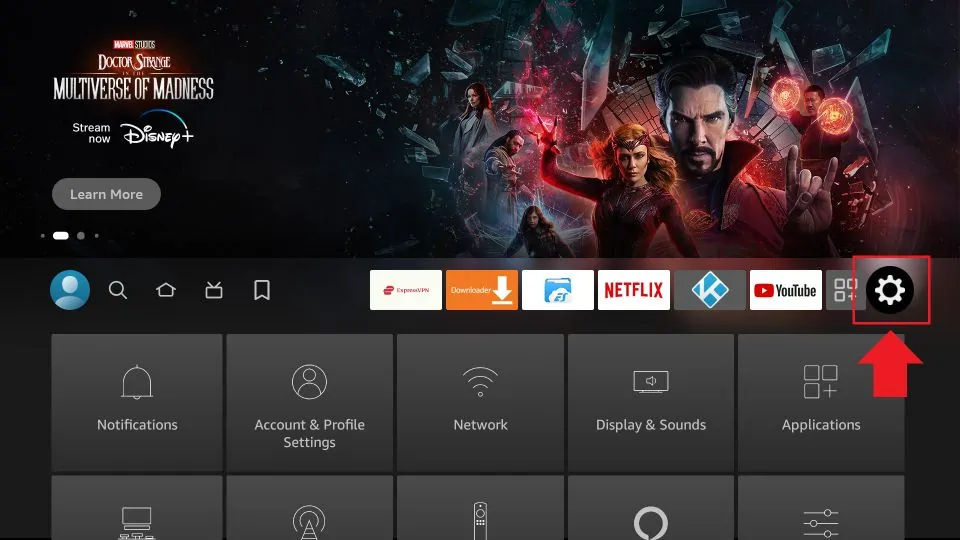 2. In the search bar, search Download. The installation is complete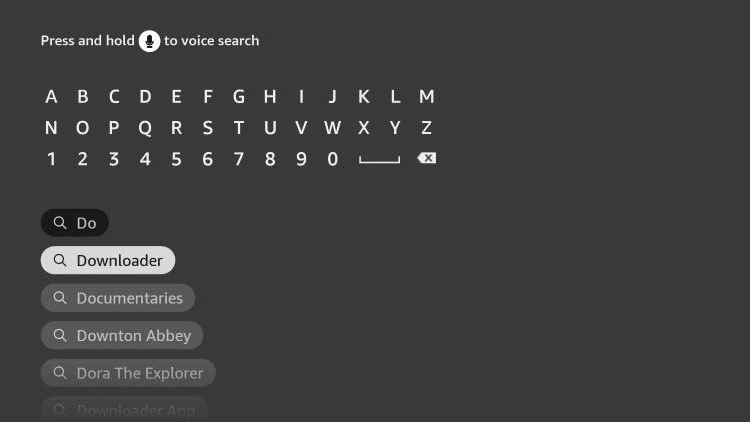 3. Go to Settings on the Firestick home page and select "My Fire TV".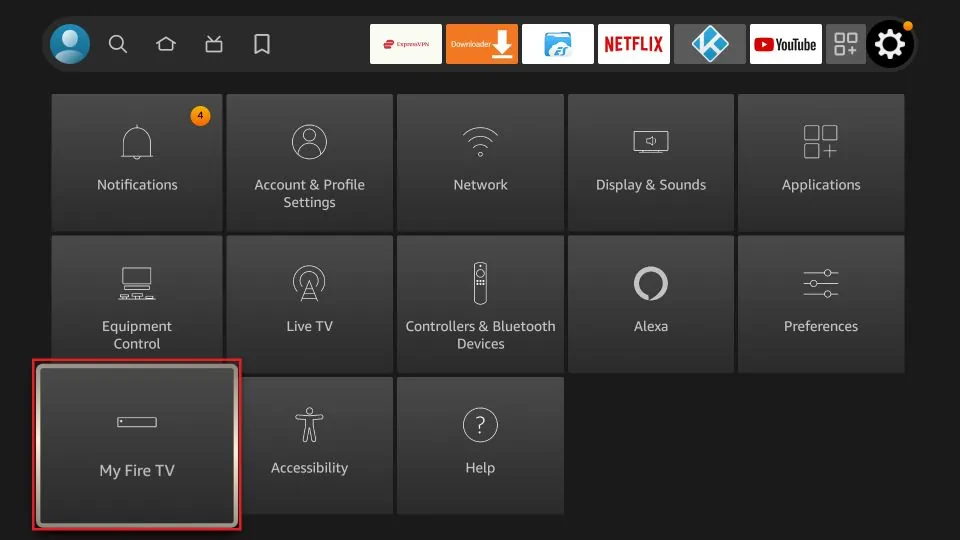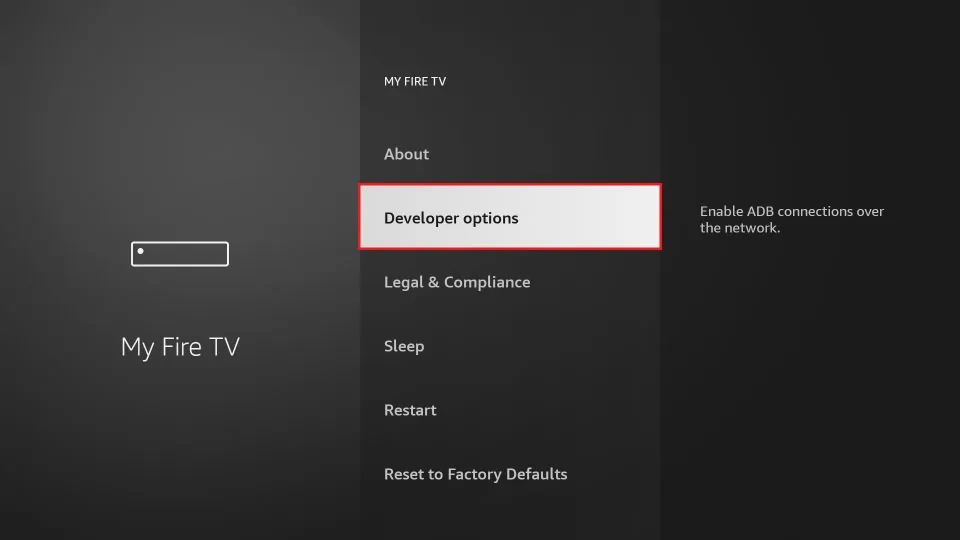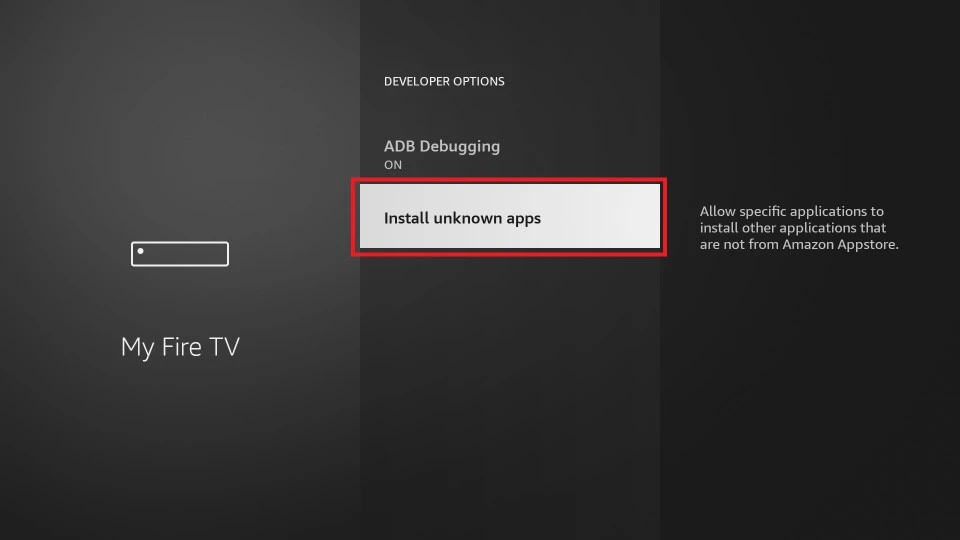 5. Go to the downloader and open it.
6. Type in the search box XCIPTV (https://www.otviptv.com/xciptv/). Click "Go".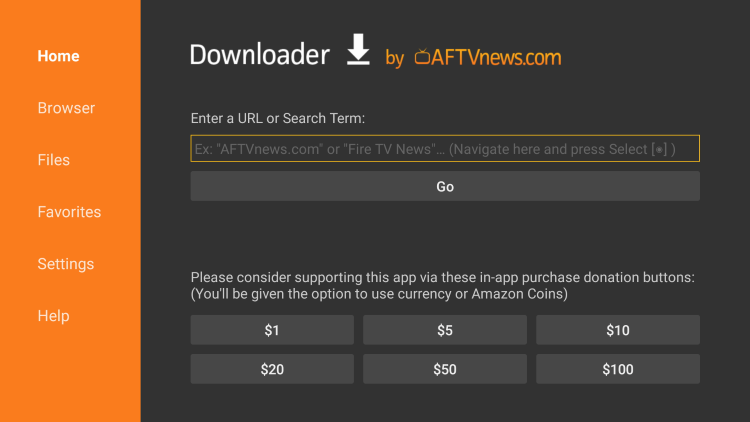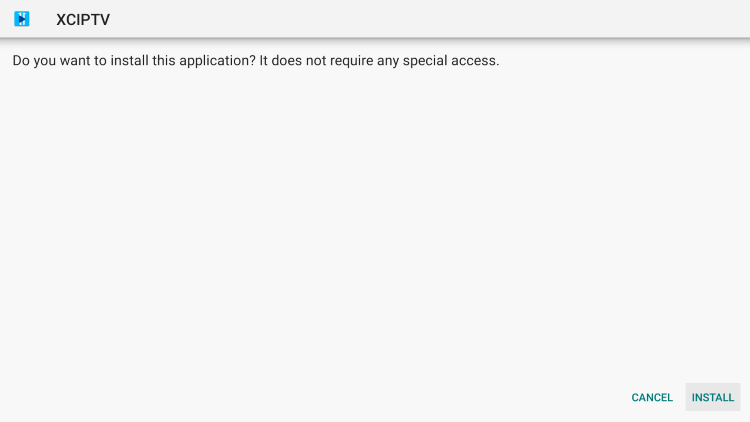 8. Launch XCIPTV and wait a few seconds for the application to load.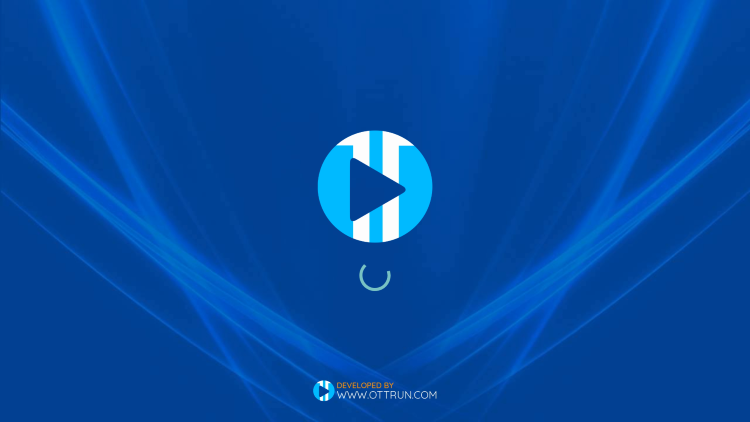 9. The XCIPTV APK has now been successfully installed on your Firestick.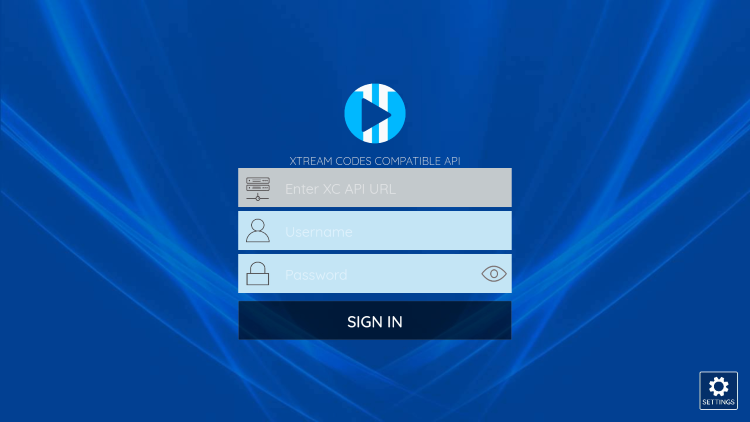 10. Launch the XCIPTV APK and select "Xtreme Codes API".
11. Enter your IPTV login credentials to complete the login. This information needs to be obtained from your IPTV service provider.
12. Click 'ALLOW'.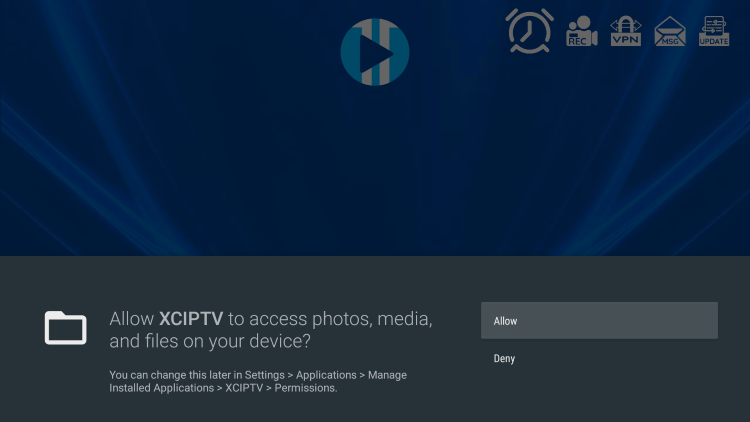 13. That's it! You have successfully set up the XCIPTV APK with your preferred IPTV service.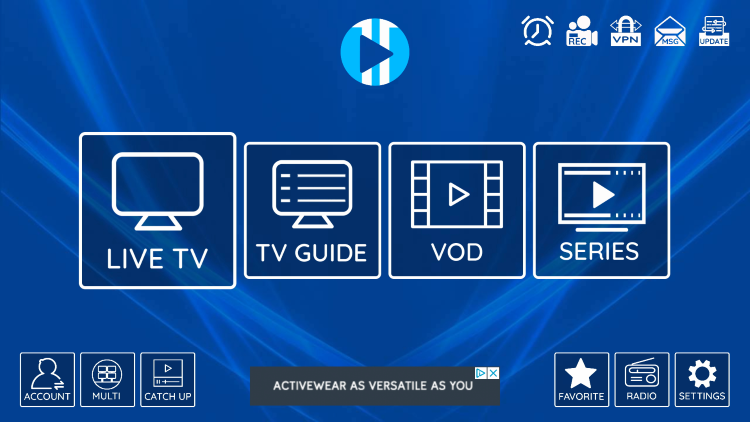 Related:
Popular Xtream API Codes
Below we have listed the Xtream Codes APIs of some of the popular and best IPTV services you shall have a look at.
1. Famous IPTV – Xtream Codes API
URL+Port: http://s2.famousiptv.com:8080
Username: 0987
Password: 7890
2. Nettv-Xcruiser – Xtream Codes API
URL+Port: http://nettv-xcruiser.com:8000
Username: bE5v37i3HC
Password: NdDITlMbXD
3. Cine IPTV – Xtream Codes API
URL+Port: http://sv1.cineiptv.com:8880
User name: cineelite14757
Passcode: vfv14757
4. Star IPTV – Xtream Codes API
URL+Port: http://stariptv.org:8080
Username: wael2021
Password: 123456
FAQ
1. Is Xtream IPTV legal?
The legality of Xtream IPTV, or any IPTV service, depends on how it is used and the content being accessed. Here are some important points to consider:
1. Authorized Services: Xtream IPTV, as a platform or software, is not inherently illegal. It is a management system that allows IPTV service providers to organize and distribute content to their subscribers. If an IPTV service using Xtream IPTV operates within the legal framework, obtains content from legitimate sources, and has the necessary licenses and permissions, it can be considered legal.
2. Copyright Infringement: The legality of IPTV services hinges on the content being accessed. If an IPTV service offers unauthorized or pirated content, it is illegal and violates copyright laws. Users should ensure they are accessing content through legal and licensed IPTV services to avoid any legal consequences.
3. Regional Regulations: The legality of IPTV services can vary by country or region. Laws and regulations regarding IPTV and copyright infringement may differ. It is essential to understand and comply with the specific laws and regulations in your jurisdiction.
4. User Responsibility: As a user, it is your responsibility to ensure that you are using legal IPTV services. Be cautious of services that offer an extensive range of premium content at unusually low prices or without proper authorization. It's important to verify that the IPTV service you choose operates legally and complies with copyright laws.
2. Are Xtream codes down?
Yes, Xtream Codes are currently closed. In September 2019, the Xtream Codes platform was shut down by law enforcement agencies due to legal action and the alleged promotion of copyright infringement. As a result, the platform is no longer operational. Many IPTV service providers that rely on Xtream code face outages. Until 2022. New developers got it up and running.
3. What is the Xtream IPTV app?
It is an application that can be logged in using the Xtream Codes API. Compatible with most devices. There are free and paid. It is also a video player and streamer that allows you to play any video and audio stream on compatible devices.
4. What are Xtream codes?
Xtream Codes, in essence, was a tool utilized by numerous unauthorized IPTV providers. This tool served as a Customer/Content Management System (CMS) that processed the streaming data from these providers and transformed it into an M3U format. This M3U format could then be distributed to clients along with their unique personal ID, enabling them to access the streaming content. However, it's important to note that the use of unauthorized IPTV services and accessing copyrighted content without proper authorization is illegal in many jurisdictions. Users should prioritize legal and licensed IPTV services to ensure compliance with copyright laws.
5. What is the best app for Xtream codes?
The top app for Xtream Codes is the one that suits your streaming preferences best. Here's a simple list of reliable apps for enjoying Xtream Codes content:
TiviMate: Sleek and intuitive interface.
Smarters IPTV: User-friendly with customization options.
IPTV Smarters Pro: Advanced features and modern design.
XCIPTV: Visually appealing layout for easy use.
Perfect Player: Simple and efficient streaming.
GSE Smart IPTV: Compatible and easy to navigate.
ProgTV: Versatile support for various sources.
MyTVOnline: Dedicated interface for Infomir MAG boxes.
The best app depends on your preferences and device compatibility. Explore these options to find your ideal Xtream Codes app.
Conclusion
Embrace the world of IPTV entertainment with ease by utilizing the Xtream Codes API for your IPTV subscription. Remember to check for device compatibility and verify if your ISP allows smooth streaming of IPTV content. Xtream Codes IPTV has made a remarkable comeback, and with its secure and convenient interface, you can immerse yourself in a vast array of live TV channels and on-demand content from the comfort of your device. Maximize your viewing pleasure with Xtream Codes IPTV and savor a seamless and engaging entertainment experience. Happy streaming!