If you're looking to install an IPTV service on your Android box, Xtrix TV IPTV works really well. It gives you a wide selection of TV channels, a reliable VoD lineup, valuable live sports, and stability without buffering, This article will show you how to install the Xtrix TV IPTV service on an Android TV box.
How to use IPTV Xtrix TV on an Android TV box?
Step1: Open your browser and search for 'https://xtrixtv.shop/' and set up your own account for an Xtrix TV subscription plan
Step2: Open your device, click the 'Settings' button and Allow/enable Apps from Unknown Source
Step3: Go to the browser and open the page, click the 'download' button, and select the version you want to download. Or just click below to download it
Step4: After downloading, Open Device Explorer – Download file – Click on the Xtrix TV APK – install. Wait for the installation to complete, then open the app
Step5: Click on the Xtrix TV app Settings, enter your subscription code, and click OK to activate your IPTV service.
Follow me and scroll down for a more detailed download tutorial.
IPTV subscription on the Android TV box tutorial
No.1 Sign up for an Xtrix TV store account
The Xtrix TV Store account is completely free to register, and once you have an Xtrix TV Store account, you will be able to start a three-day IPTV trial. The registration process is very simple, please follow me.
-1 Open your browser and go to the XtrixTV website:https://xtrixtv.shop/my-account/
-2 Click 'Register Now' to create a new account.
-3 Enter Username, Email, password, and check I'm not a Robot, and click Register.
-4 Enter your email, find the email we sent you to activate your account, click the activation link, and your account will be registered successfully. Please note that activation messages may be in your spam mailbox.
No.2 Get an IPTV trial or subscription
-1 Log in to your Xtrix TV Store account
-2 Click the Subscription button on the top menu
-3 We have 3 IPTV Subscription Packages, please choose your favorite IPTV plan
-4 Fill in your information as required, if you only want a free trial, you will not need to fill in your credit card information
-5 When your order is submitted, our system will send the IPTV subscription activation code to your email and your store account, Click here to read how to find your IPTV activation code.
If you'd like to learn more, click here how to get a free trial or subscribe to this tutorial
No.3 Download IPTV to your Android TV box
-1 Turn on your device and click the 'Settings' button
-2 Slide down and find and click Security & restrictions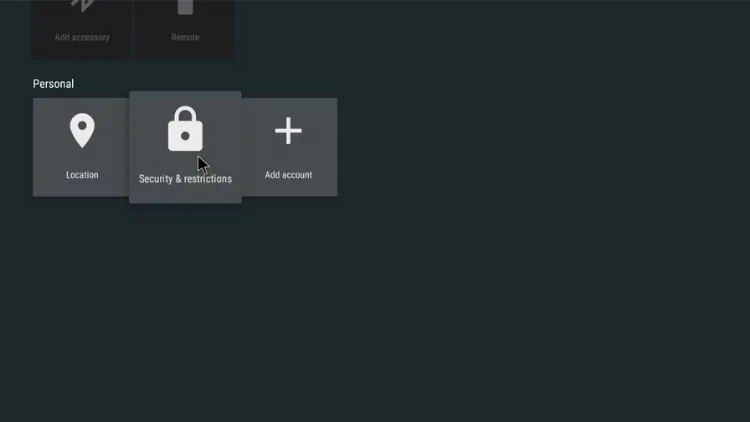 -3 Open Unknown Sources, Choose On, Then select OK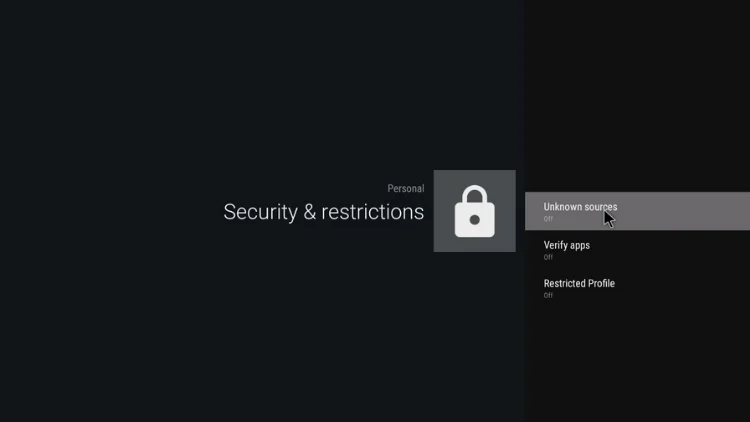 -4 Go to the browser and open the page, click on the 'download'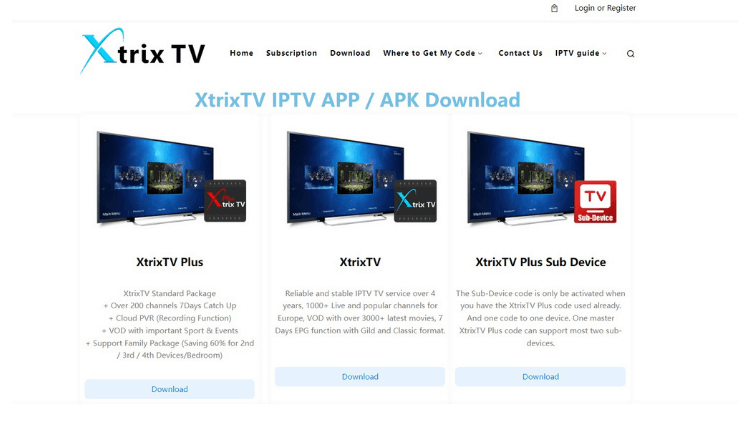 Note: Please make sure the download version is the same version as the free trial or subscription you received. Or swipe up to the top of the article and click the button to download it directly
-5 Back to the main page, click on the Explorer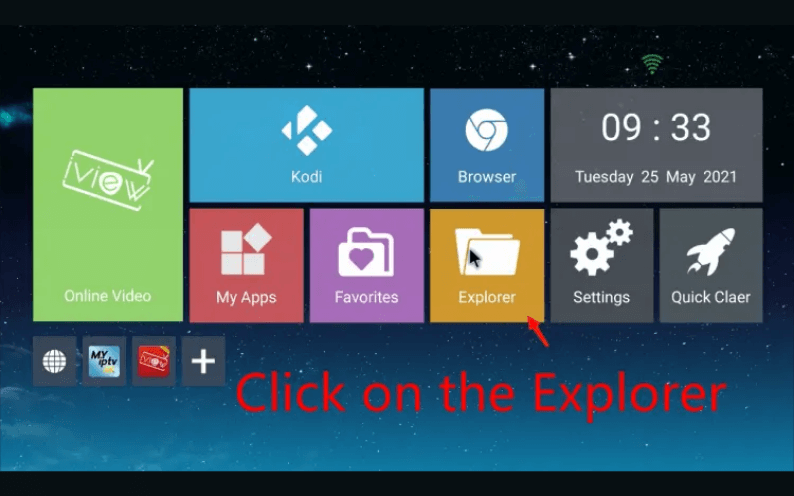 -6 Click on the Download folder and find the Xtrix TV app you just downloaded
-7 Click Install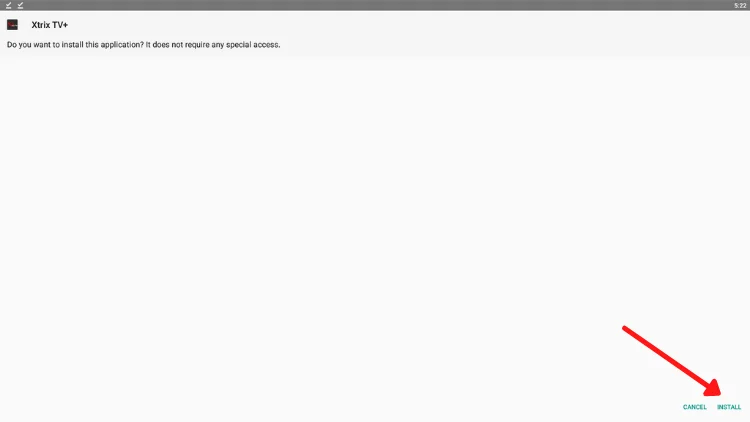 -8 Wait a few seconds for the download to complete and click Open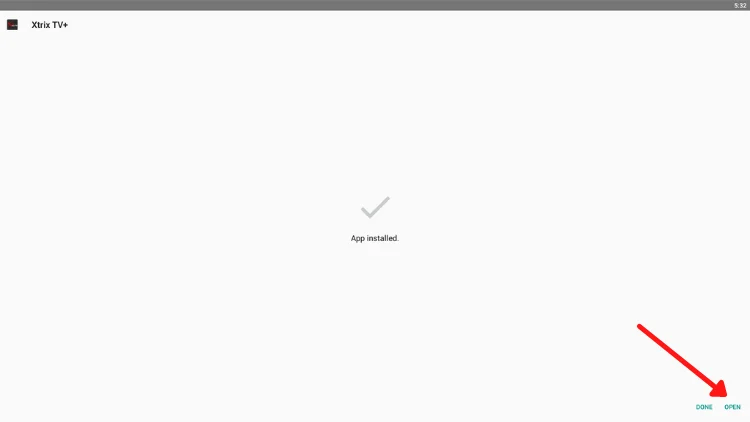 No.4 Activate IPTV subscriptions
-1 Open the Xtrix TV APK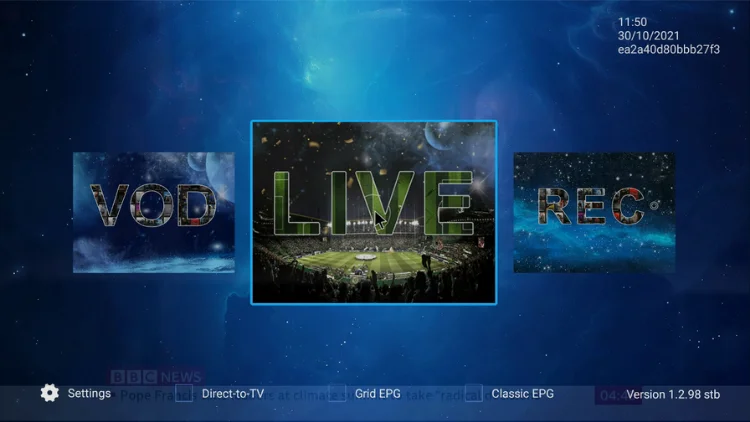 -2Click on the home screen Settings, then click on Account to enter the activation code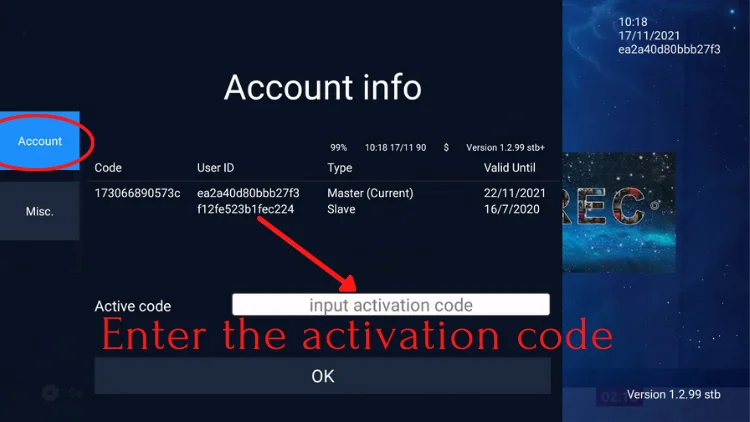 -3 Enjoy the best IPTV streaming service
If you don't subscribe to the Xtrix TV IPTV service, you need to go to the website for a paid subscription or get a free trial.
Other related tutorials
Related Tags :