With XtrixTV IPTV, you will not feel the need to have a cable or Dish TV connection. XtrixTV IPTV service can provide most of the features of cable TV, but it only needs a small part of the price. The user interface is also super friendly, and you can easily navigate through the app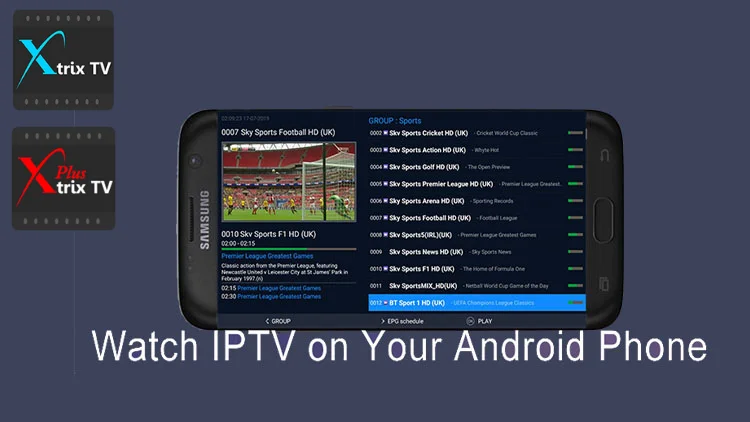 If you have an Android Mobile Phone or pad, then you must consider using this app.
Main features
Exclusive Content – XtrixTV offers global channels, categorized by country, including news, entertainment, Sports, PPV, and other live channels, including the UK, Italy, Australia, Germany, Greece, etc.
APP Install – XtrixTV is an Android-based IPTV service that is fast & easy to set up
Streaming Quality – The stream is very stable with no freezing, and no buffering channels.
Device Support – The XtrixTV app is compatible with all Android TV Boxes and Amazon's Fire lineup of devices, including FireStick.
Free Trial – 3 Days Free Trial is available & Simple for testing.
TV Guide – Grid EPG /Classic EPG / Normal EPG support.
DIY Recording – XtrixTV Package with Cloud PVR Function (Record Function, Saving in the cloud forever)
Catch Up TV – The XtrixTV package has 7 Days of Catch up (playback) for the past seven days to revisit over 200 important channels and sports.
XtrixTV Package now supports multi-devices with the family package. For the 2nd/3rd/4th devices, like cell phones or watching in the bedroom, suggest using the family package, which can save 60% OFF…
The content is almost overwhelming. All of this is supplied by XtrixTV IPTV to your home TV in HD quality via my android device. So, what are you waiting for??? follow me to find out how to use XtrixTV IPTV service on your phone & pad.
Steps to install and use IPTV on Android phones & Pad
Step1: Set up your own account
1. Open your browser and enter the link:'https://xtrixtv.shop/'
2. Click the 'Register' link at the top of their website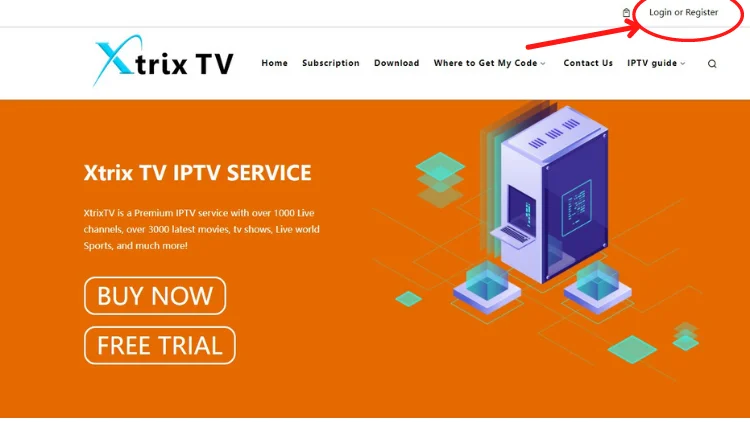 3. Click the "Register now" button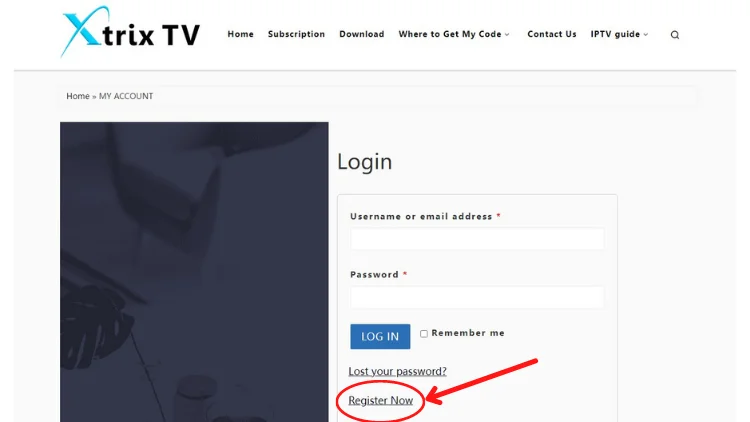 4. Under 'Create A New Account', enter your information – notice the red asterisks where info must be entered. Be sure to click the check box for 'I'm not a robot' and do as instructed
Click the 'Register' button below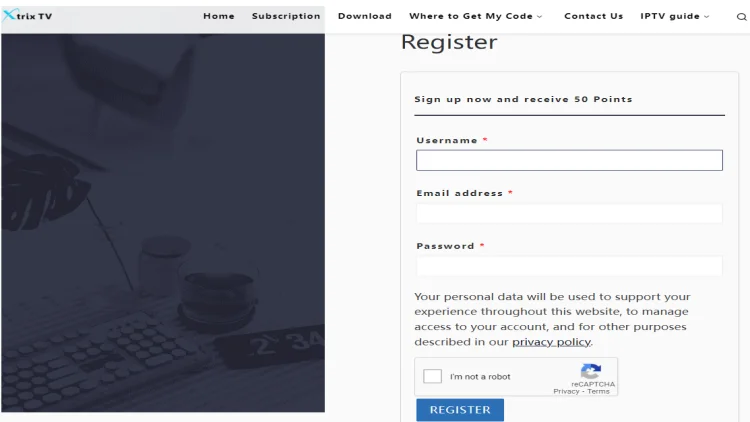 Note: Make sure you entered your correct email address. Create a password, remember it, and save it somewhere. If you are ready to renew or need your order information, activation code, etc. You will need to log into your XtrixTV IPTV My account.
Step2: Get an IPTV trial code
Ok let's dive straight in, the first thing you will want to do on your Android Phone or Pad is to open your browser and type in the XtrixTV IPTV store address:'https://xtrixtv.shop/'.
1. Sign in XtrixTV IPTV store account
2. Click " subscription " on the home page, We have 3 IPTV Subscription Packages please choose your favorite IPTV plan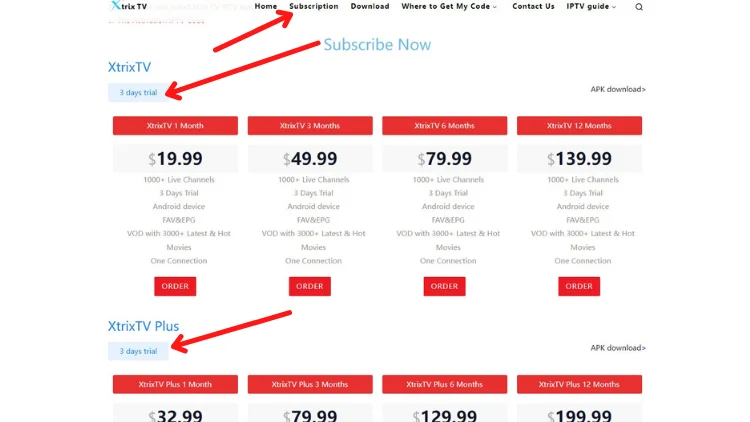 3. Get 72 hours of IPTV trial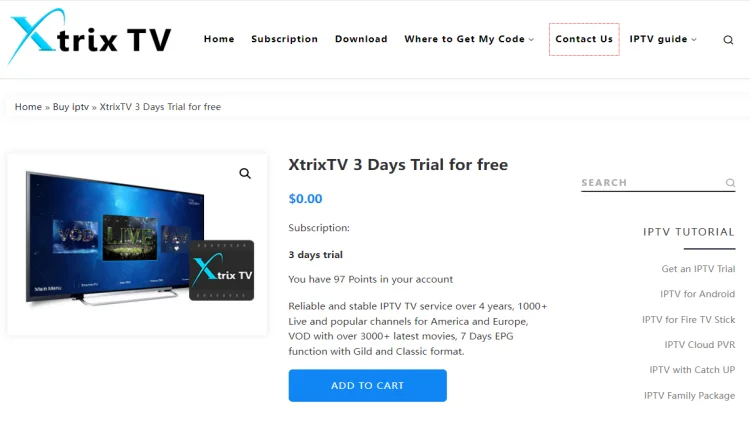 Note: Get IPTV trial code – XtrixTV or XtrixTV Plus & XtrixTV Plus sub-device,My system will auto send IPTV Subscription/trial code to your email or XtrixTV Website account. See 'SKU / IPTV CODE'. This is your Activation Code needed for the app after it's installed on your device. You must enter the code into the app, this will connect the app to the AirTV IPTV service, making it easy for you to watch TV online
5. Check free trial code, Please check your trial code in the user center, MY ACCOUNT – Order – CODE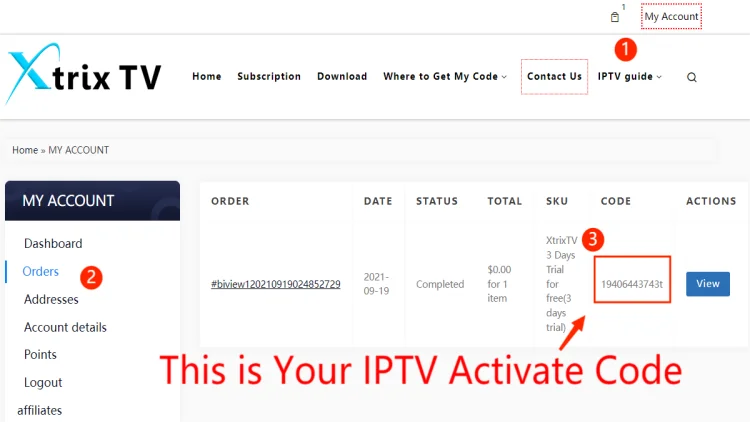 You can see our guide on How to get IPTV for Free here
Step3: Install IPTV APK on Android Phone & Pad
-If you've signed up for your account for free and you've been offered a free trial or subscription, go back to the XtrixTV homepage, log in to your account, and click the 'Download' button at the top of the homepage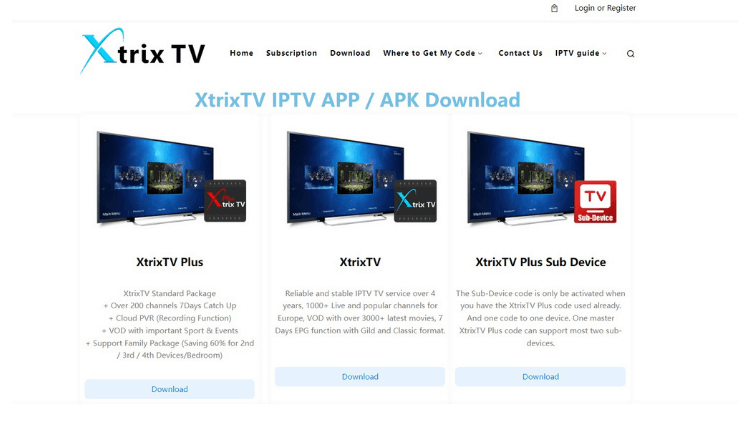 Please Make sure that the version you download and install is the same as the code you received for a free trial or subscription so you can activate the device later. download and install the correct IPTV Apk version to your device from here:
1. XtrixTV code with Blue color Apk,
2. XtrixTV Plus code with Red color Apk.
Step4: Enter the activation code on Android Phone & Pad
Once you have XtrixTV APK installed on your phone or pad, it's easy to do
– Simply open the XtrixTV device home page. Click Settings, Please input the activation code in your Apk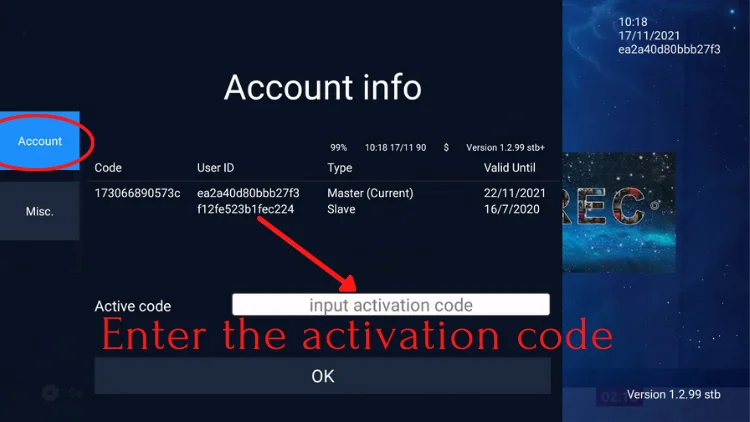 Now you can enjoy all about XtrixTV IPTV service on your phone!
Check out XtrixTV IPTV and start a free trial here.
notice: -Please login then Download, Do please install the correct version of APK
-You can check your IPTV subscription code in your user center: MY ACCOUNT- Order- CODE
-Some important sports channels may be blocked in XtrixTV IPTV trial codes, but all open in XtrixTV IPTV subscription codes.
Extend
conclusion
If this helped you be sure to give it a Share to help others unlock the pure power of their shield tv box while enjoying the best UK IPTV subscription service.
This is definitely the best Premium IPTV and Stable IPTV service. You can enjoy it on your mobile phone!
Related Tags :