This article describes how to switch from the EPG of XtrixTV IPTV to your favorite TV guide. Below, I created a video tutorial and screen capture guide.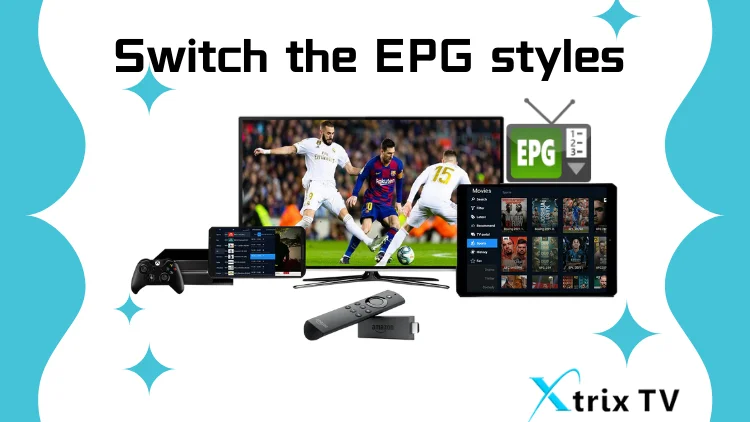 Screenshot guidelines
There have two ways to switch EPG style.
Method 1: You can choose the EPG style you want on the XtrixTV home screen.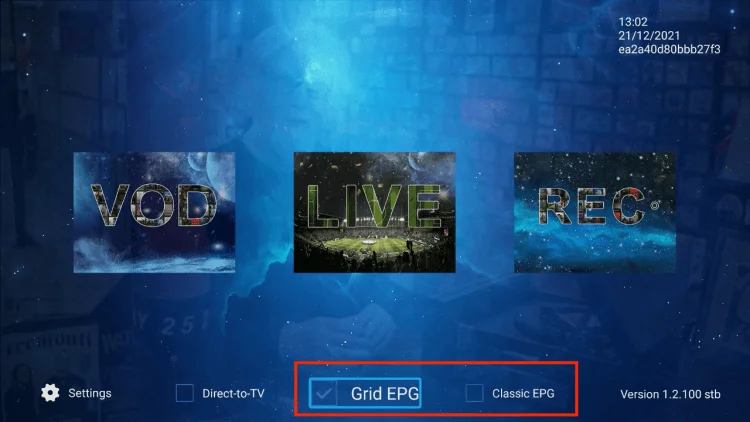 Method 2: Or you can go to the Settings-Misc, scroll down on "EPG mode" options, press the right buttons on the Remote to switch EPG style.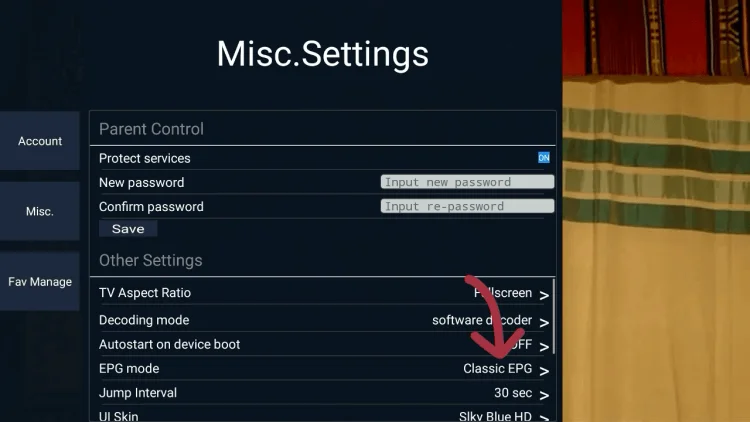 About XtrixTV EPG
Different versions of subscriptions have different EPG styles.
Only standard (STB version) and version (STB version) come with the classic EPG.
1. Install standard STB version(blue) plus STB Version(red) on Android TV Box and Android Smart TV to get Classic EPG.
2. If you have the plus PAD version (red) installed on your PAD or phone, there is no classic EPG.
3. If you have the standard PAD version (blue), there's no classic EPG either.
You can find it in the below chart.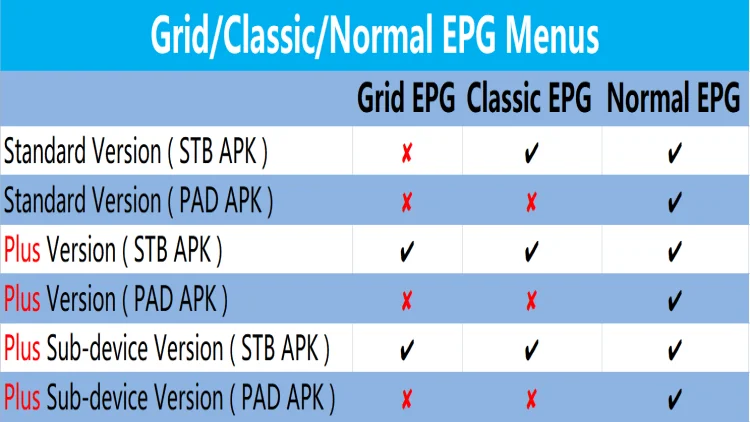 The last
Xtrix TV IPTV is the most stable IPTV subscription service and you can test them for free with a 72-hour trial before you subscribe.
This tutorial teaches us how to switch between different EPG styles in XtrixTV IPTV.
Related articles